MonsterVPN was founded in 2014 and is still one of the most popular VPN apps in the United States.
The company behind it is based in the Seychelles, which means it is exempt from Russia's strict internet regulations. However, Russian is the primary language.
Monster has a free version that you can download if you want a temporary VPN option without any costs. It lasts for 35 days.
It has some incredible features, such as a kill switch, double VPN, and even time-zone switching.
So, how does it compare to the other VPNs on the market?
Let's take a look.
But, before I go any further, I should point out that there are multiple operators with the same name. If you're interested in getting this after reading my VPN Monster review, look for a Russian-language website.
Monster VPN Features
Monster VPN offers some handy features. I singled out the best among them:
Cross-platform Support
The platform works with:
Windows
macOS
Android
iOS
Linux
Routers
Just keep in mind that if you want to download VPN Monster for Android, you must type the app's name in Russian (онстp). Otherwise, another VPN with the same name will appear in the Play Store or App Store.
The iOS app requires manual configuration through OpenVPN connect.
You can get the configuration file from the website and use it to set it up on your router.
Kill Switch
VPN Monster includes a kill switch, which is always a plus.
It's a security feature that hides your real IP address even if you lose connection to the server unexpectedly. All external connections are disabled.
I'll go over VPN Monster security in more detail later, but the kill switch is a great place to start.
Double VPN
A double VPN feature has also been included by this vendor. To put it another way, the app encrypts all of your online communications twice for added protection.
As a result, you don't have to be concerned about nosy third parties gaining access to your information. They'll only see another VPN server if they blow your cover.
Unlimited Bandwidth
If you stream a lot of media or simply don't want your ISP to throttle your bandwidth, unlimited bandwidth is ideal.
This isn't to say you shouldn't be cautious. You risk ruining the experience for other users on the same server if you use it up too quickly.
Six Simultaneous Connections
You can connect to different servers from up to six devices with a single VPN Monster account. This is a good deal if you have family or roommates who want to change their virtual address as well. In their VPN Monster reviews, many users praised this particular feature.
VPN + TOR
Monster VPN is Tor compatible. Keeping your convection anonymous is even easier with this open-source software.
VPN Monster Advanced Features
The advanced features are also pretty neat. They include:
Time Zone Change
The app goes to great lengths to ensure that websites and services are unaware that you're using a VPN. It even modifies your computer's time zone.
Customers seem to enjoy this feature, based on user-generated VPN monster reviews.
VPN Monster Servers and Locations
There are 120 VPN Monster servers in 40 countries around the world, according to the website.
You can only access some of them if you are a free user.
VPN Monster free servers available are:
Luxemburg
Norway
Hungary
US (New York)
When you upgrade, the number of servers available to you increases dramatically. It has 30 servers in Russia, two in Ukraine, and one in the United States. There are also some unusual locations like the Isle of Man.
Although there are VPNs with more servers and locations, the list presented here is adequate. There aren't many apps that include India, Latvia, or Kazakhstan.
VPN Monster Speed
I used speedtest.net to check the speed of the servers while writing this VPN Monster review.
Keep in mind that when you use a VPN, your download and upload speeds will always suffer.
So, let's see how well the app worked.
Before we go any further, here's a picture of my base speed in Serbia without the app running.

The server in Luxembourg was the first one I tried. The download speed remained nearly unchanged, dropping by less than 6%, while the upload speed dropped by 6%.

After that, I connected to the VPN Monster server in Norway. The decrease in download speed I experienced was less than 12%. My upload speed has decreased by 22%.

The Hungary server was the last one I tried. The result was a download speed reduction of 61% and an upload speed reduction of 39.5 percent. But, as the app had warned me, I was ready for it.

The only time I had a problem was when I tried to connect to the US server. speedtest.net was unable to complete the test because it was unable to find the best option for it. The speed I was able to achieve while attempting to run it appeared to be quite low. This wasn't just a one-time occurrence; I had the same problem for several days.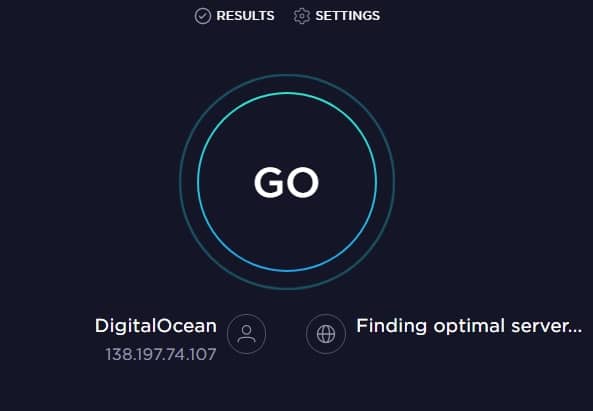 The overall impression is that VPN free Monster can provide some incredible speeds. In addition, if the server isn't up to speed, the operator notes it in the app.
VPN Monster Privacy and Jurisdiction
Monster VPN is a Russian-made VPN service. This is a country where internet privacy is strictly enforced. However, SC Source Network, the company behind it, is based in Seychelles.
This means it is exempt from all of Russia's strict laws.
The Republic of Seychelles is one of the governments that dislikes keeping track of what individuals and organizations do online. The Fourteen Eyes can't see this African country because it's too far away. As a result, you can use the VPN Monster app with confidence, knowing that no one will be able to access your information.
Another noteworthy feature is the company's no-logging policy, which makes it even safer to use. Your IP address, activity log, browser history, connection times, or traffic received are not saved.
You also get the option to manage your own logs when you upgrade.
VPN Monster Security and Protocols
I looked for anything security-related on VPN Monster's website to see if it was safe. Most importantly, I looked for information on the app's security protocols.
This VPN service uses the OpenVPN protocol (TCP and UDP), which is fantastic.
TLS authorization is used with 256-bit AES encryption and the SHA-512 hashing algorithm, according to the operator.
In this VPN Monster review, I already mentioned the kill switch feature. It's an additional layer of protection provided by VPN Monster.
VPN Monster Leak Test Results
So, how does VPN Monster perform when it comes to hiding your traffic data?
To test this, I turned to ipleak.net.
Here are the results I got after connecting to the Norway server.

And this is how it performed with the Hungary one.

Your data is safe as long as you're connected to one of the Monster servers, according to both tests.
VPN Monster and Streaming Services
Using a VPN to unblock content from streaming services can be beneficial.
Unfortunately, this service isn't effective against giants like Netflix, Hulu, and Amazon Prime Video.
I was able to unblock Peacock while writing this VPN Monster review, but the server was simply too slow to play the movie I wanted. How Good Is VPN Monster for Torrenting?
Your IP address is exposed when you use a P2P sharing protocol like BitTorrent to share a file. Fortunately, you can conceal it using a VPN. The issue is that not all of them support this kind of data transfer.
So, how good is VPN Monster for torrenting?
Yes, as long as you're using a torrent-friendly server.
This shouldn't be an issue because many of them were designed with P2P file transfer in mind.
Servers can be found in a variety of places, including, but not limited to:
Austria
Belgium
Brazil
Israel
Italy
Norway
South Africa
I wanted to double-check the information on the company's website. I connected to the Norway server with VPN Monster for PC and attempted to download some media files.
With my base connection in Serbia, this is the download speed I got on uTorrent.

And this is how quickly the connection to the Norway server went. The speed drop of 27.5 percent is to be expected. I was still able to get the file onto my computer in a reasonable amount of time.

In the final test, I selected a Luxembourg server and downloaded a new media file. Torrenting is not permitted on this server. The VPN Monster torrent speed was extremely slow, as expected, and the file never began to download.

Can VPN Monster Bypass Geoblocking?
VPN Monster has the ability to obfuscate your traffic, which is one of my favorite features. This means websites and services will be completely unaware that you are using it.
Although the site does not specify whether the service is available in China, it should be sufficient to get around the country's Great Firewall.
As previously stated, the app can also automatically change your computer's time zone to match that of the server.
Ease of Use
The service is compatible with all major mobile devices. VPN Monster is available for Windows, Mac, and Android. It's also available on iOS, but you'll need to use OpenVPN Connect to enable it.
The app is extremely simple to use and has the same design across all devices. As long as you know Russian, that is.
In my email correspondence with company representatives, I learned that the app will be available in English as well. This is going to be a game-changer.
The agents, on the other hand, were unable to provide me with an estimated release date for the English version.
Customer Support
The app's website contains a wealth of information, particularly for new users. The only issue is that everything is written in Russian.
If you don't understand something, your only option is to use Google Translate to translate the entire text.
However, if you prefer to contact the customer service team via email, you can do so in English.
I got the impression from reading some VPN Monster user reviews that getting a response from the agents is difficult.
When I sent them an email, however, I received a detailed response (in English) within a few hours.
VPN Monster Price
This VPN, like the majority of VPNs, offers a variety of pricing options.
Depending on whether you're ready to verify your account via SMS, you can use the VPN Monster free version for three or 35 days.
This free plan only gives you access to the following servers:
Hungary
Luxembourg
Norway
US (New York)
You must purchase one of the VPN Monster VPN Premium plans if you want more virtual locations to choose from:
30 days: $8.18
180 days: $24.54
365 days: $38.18
If you're not happy, you can get your money back in seven days.
VPN Monster Review – Verdict
Depending on what you need the service for, VPN Monster is a great choice.
The app is perfect if you're just browsing the web and want to keep your data safe.
It has some fantastic security features as well as some useful extra features.
The only major stumbling block is streaming. Netflix, Hulu, and other major platforms are not unblocked by VPN Monster. Given the price, you'd expect it to be able to get around all of their limitations.
Another issue is that the app is only available in Russian. You might be able to use it with the help of Google Translate, but it's far from ideal.
I did ask the customer support agents if an English version was in the works for the purposes of this VPN Monster review. They confirmed, but no official statement has been made.
To summarize, if you're a light user, go ahead and try it.