Most experienced freelancers will probably tell you not to rely on freelance marketplaces to find work.
It's good advice because these sites, like UpWork, force you to compete with other freelancers and lower your chances of landing high-paying jobs.
But in reality, we all have to start somewhere, and odds are that even the most experienced freelance professionals have used a freelance site at some point in their careers to land the odd project.
The first freelance site I used was Elance (now UpWork). I didn't get a lot of work on this platform, but I did use it to connect with clients and build long-term partnerships. At the time, there wasn't much competition on Elance, so it was easier to get work than it is today.
If you're new to freelancing, sites like UpWork, PeoplePerHour, Fiverr, or Freelancer.com won't help you. It's best to find a site with less competition to increase your chances of making money early in your career.
I've handpicked some of the best new freelance sites to help you get started. These recently launched sites are low-competitive and will allow you to start building your reputation without having to compete to get paid.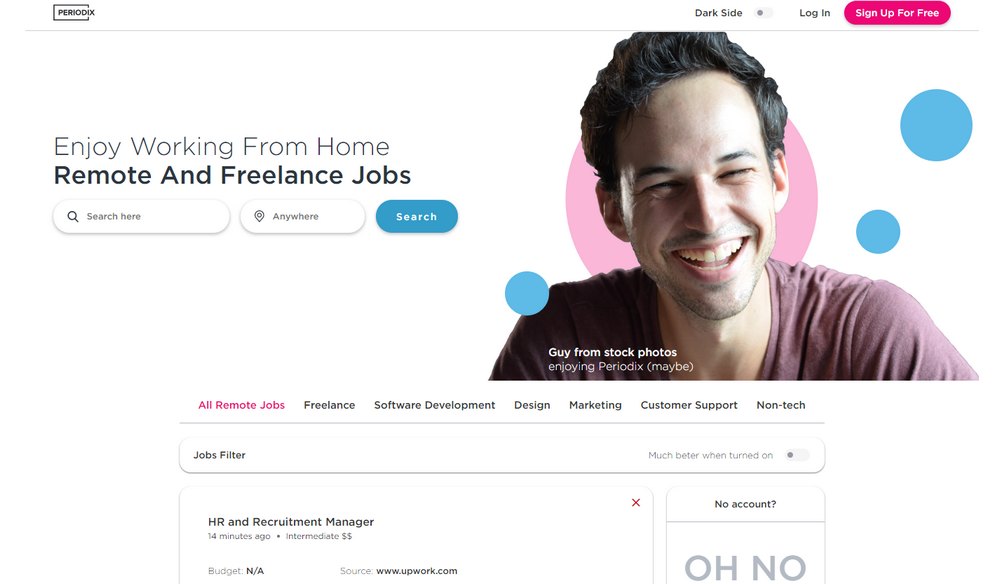 Periodix is a new freelance job board that curates jobs from several other marketplaces. It features remote job listings from many different fields. These include graphic design, marketing, coding, and even customer support. This site is updated daily with new jobs, and it's worth bookmarking if you want to keep track of the latest jobs in your niche in one place.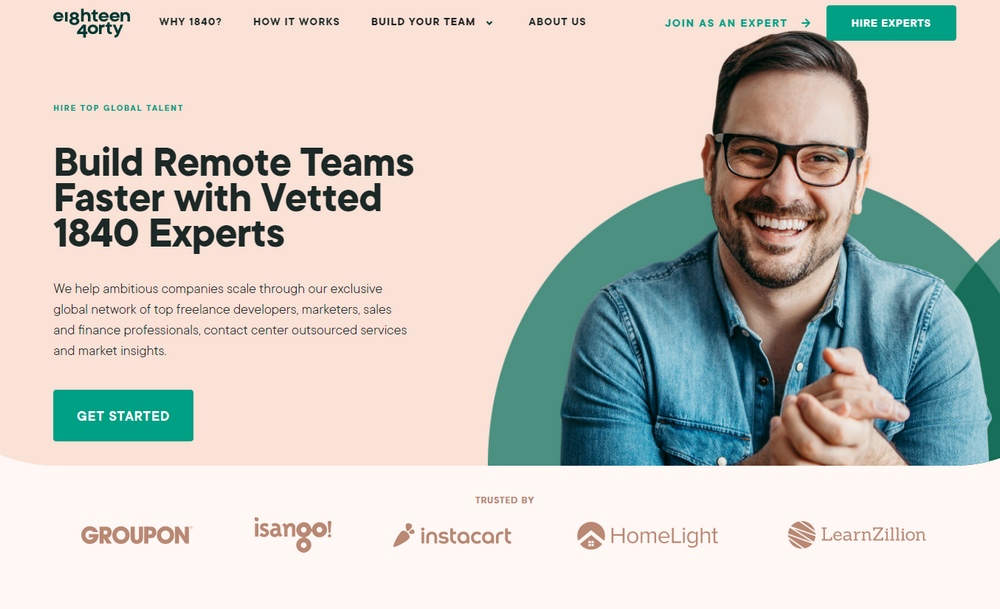 1840 & Company is a freelance agency that helps clients build world-class remote teams with its hand-selected and vetted freelance professionals. They are always looking for new talent to join their team. You can apply as a freelance expert on their website. Joining a freelance agency is a great way to get a steady stream of work and a reliable paycheck if you have experience and skills.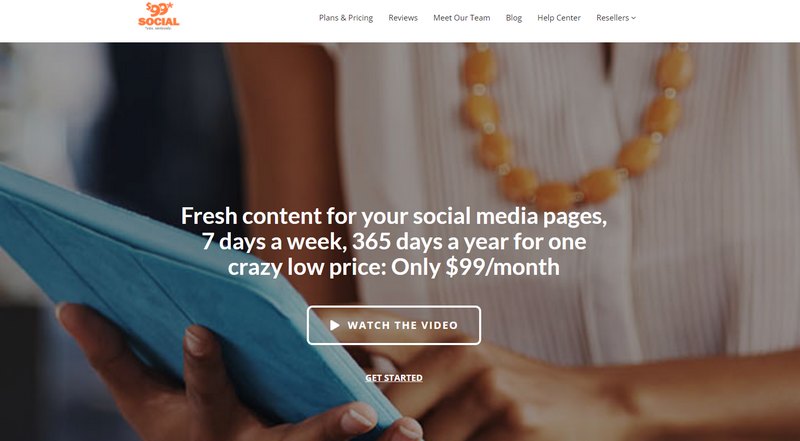 99DollarSocial is a unique website designed to help businesses manage their social media. The platform keeps business social channels up to date with high-quality social media posts and management. To provide content for these business social pages, you can join the site as a creator. It's easy work. See the link for details.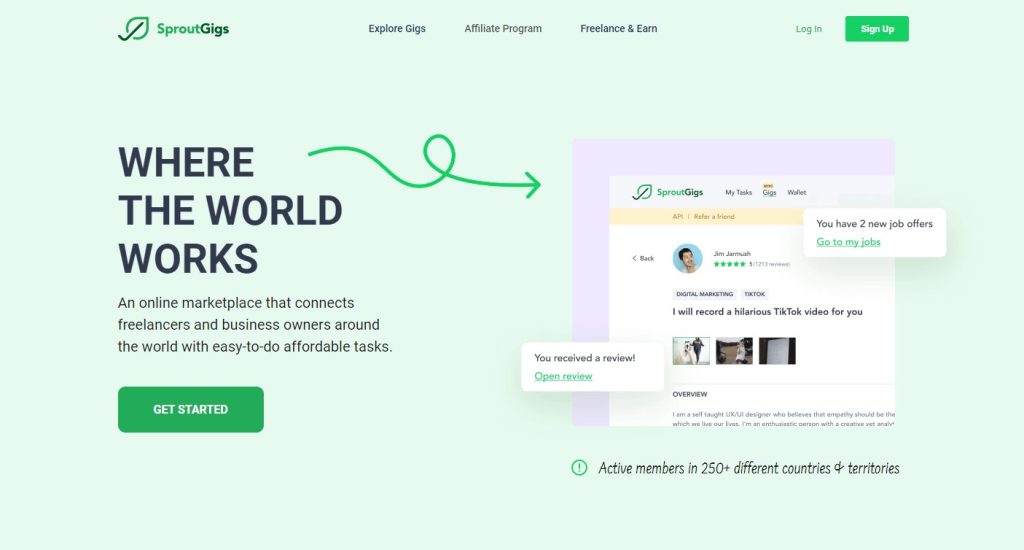 SproutGigs is a new site for freelancers that allows you to both take on projects that are posted by clients and at the same time offer your services as a gig. It's like a Fiverr alternative with a friendlier approach to freelancers. Compared to other marketplaces, this site charges a $0.65 job approval fee and a 7% of completion fee for your jobs.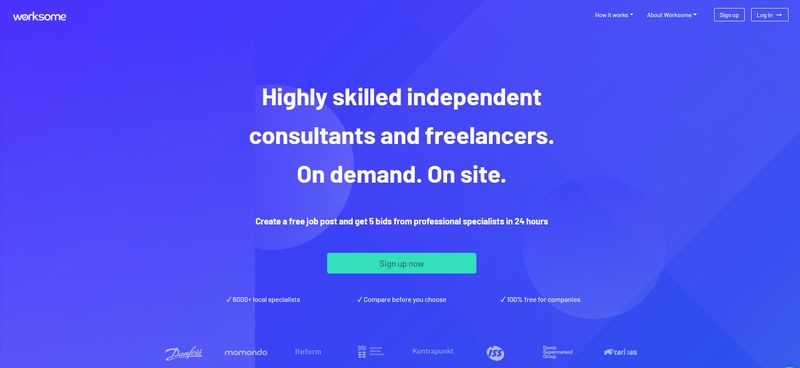 Worksome accepts only a select number of qualified freelancers and is a new and reputable freelance marketplace. It also has a strong focus on local freelancers in the UK.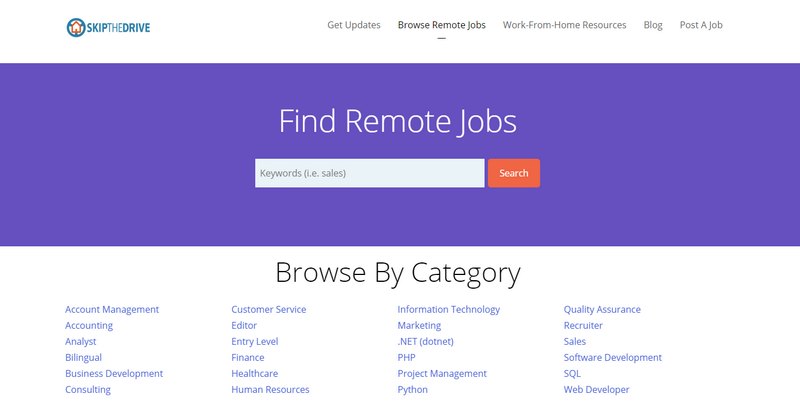 SkipTheDrive is another lesser-known freelance site. It acts as a job board for various industries. There are plenty of jobs to choose from on this freelance marketplace, whether you're a freelancer in finance, project management, or programming.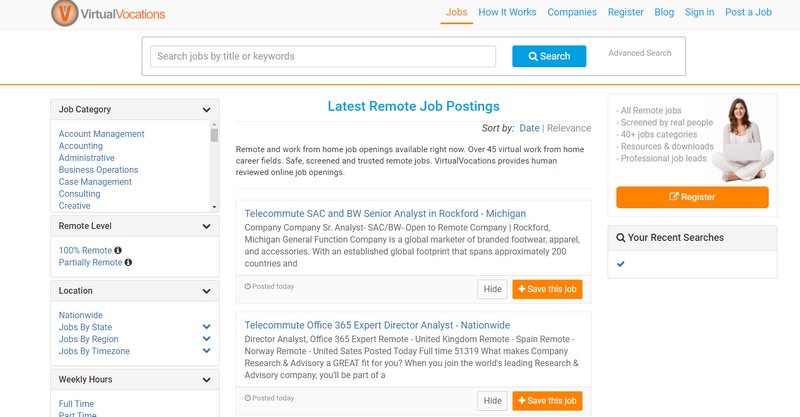 VirtualVocations is a freelance job board with regularly updated listings of freelance and remote jobs from reputable companies. This site includes many different categories to help you find the ideal job that matches your skills.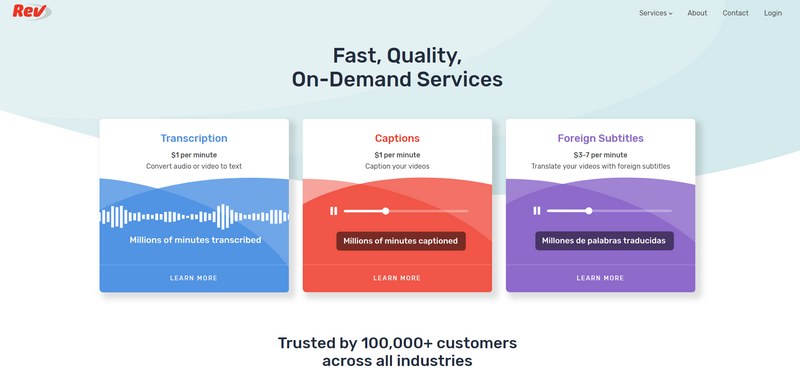 Rev is a platform that provides transcription and captioning services to podcasters and YouTubers. The platform accepts transcribers on the platform. If you're good at listening to audio and converting it to text, this platform is a great place to start getting into transcription services.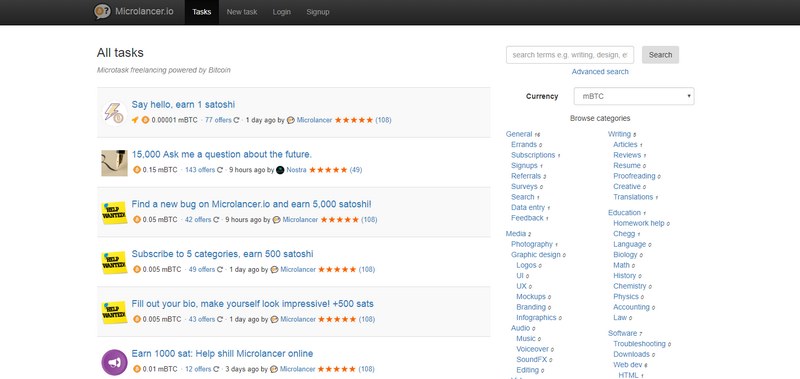 Microlancer is a unique freelance platform that rewards freelancers with bitcoin instead of money. The platform is constantly updated with new tasks and jobs that are paid in Bitcoins upon completion. This may not be the right platform for all freelancers. If you're interested in investing in bitcoin, this may be an easier way to earn bitcoin.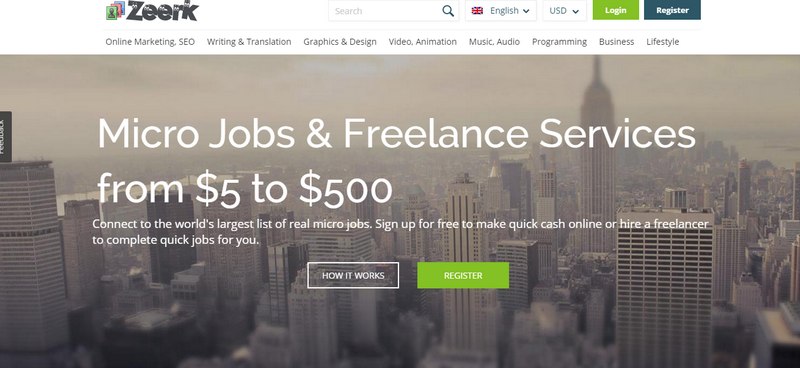 Zeerk is a 5-year-old freelance site that is slowly growing with new freelancers every day. The site has a scheme where you can price your services from $5 to $500. You can register and start selling for free, but Zeerk will take a commission of 8% to 20% from each of your sales.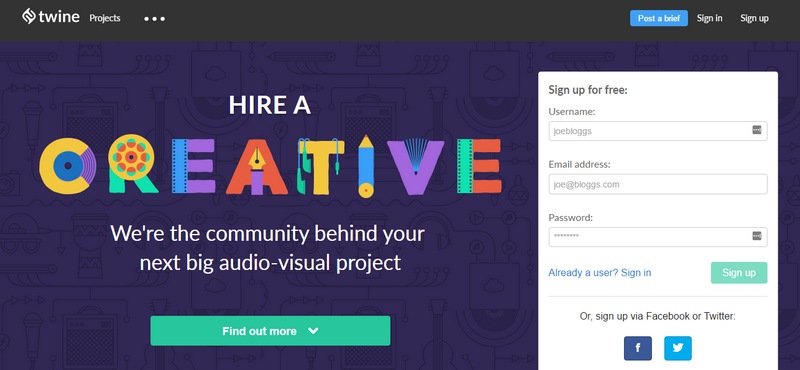 With over 175,000 freelancers working in the design, music, and film industries, Twine is a fresh and emerging freelance platform. The platform is best for creative professionals offering services like graphic design, illustration, music, movie, game design, and more. Twine is completely free to use and doesn't charge freelancers any fees.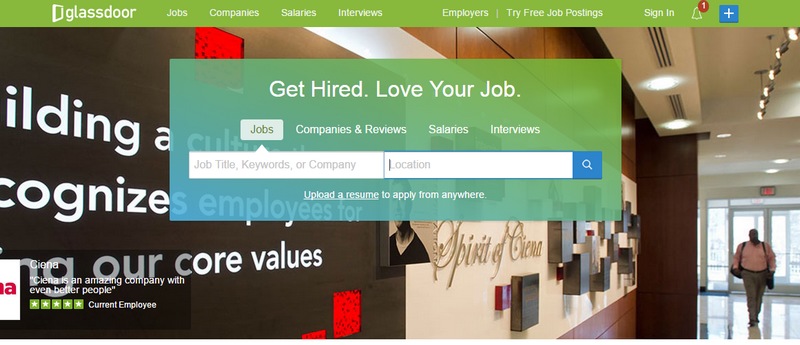 GlassDoor is not a freelance platform, it's a job board that connects employers with freelancers. The site allows you to find and apply for jobs in your industry in your area. GlassDoor has a huge directory that will guarantee you a freelance gig.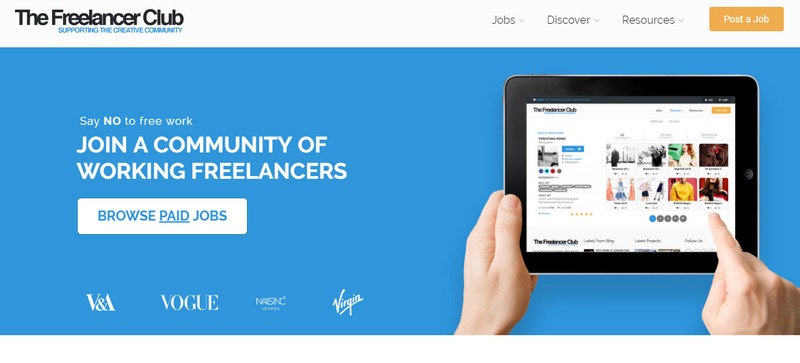 This UK-based site offers two options for freelancers: A free account with limited features or an £11.99 per month premium plan with unlimited project bidding, higher rankings, access to business directories, and more.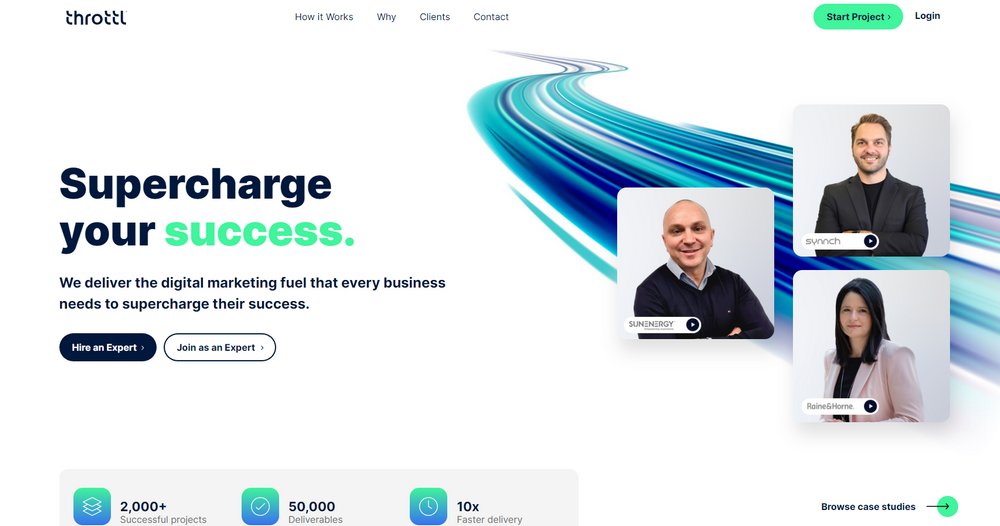 Throttl is a platform that has a curated selection of freelancers. It won't be easy to get on this platform and you will have to prove your skills, but it will be worth it. Throttl is a fairly new platform and offers jobs that are in the digital marketing industry. Throttl's platform fees are not listed on their website (or I could not find them). Contact them via email for more information.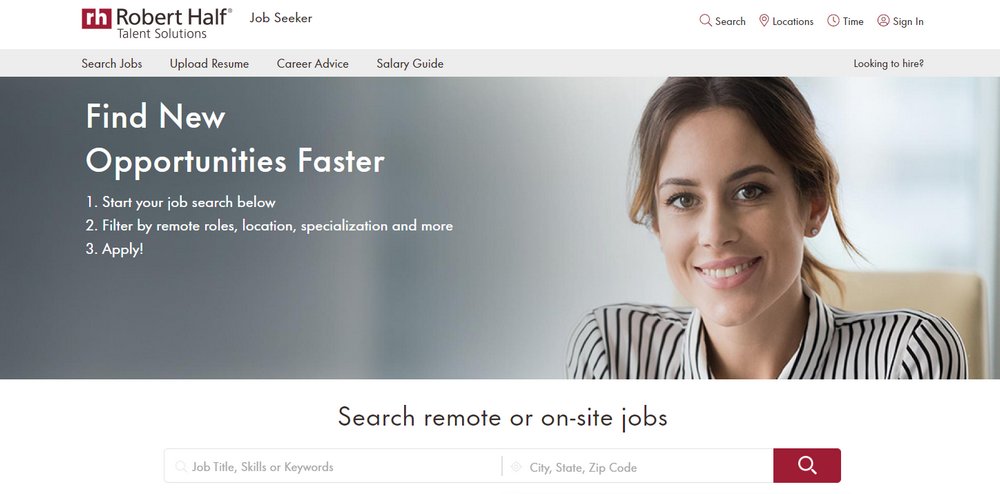 Robert Half Talent Solutions (formerly Creative Group) is a creative staffing agency that connects freelancers with marketing, advertising, and public relations agencies. If you're a U.S.-based freelancer, you can submit your resume through the site and get access to their opportunities. You can also search for jobs using their remote job search tool.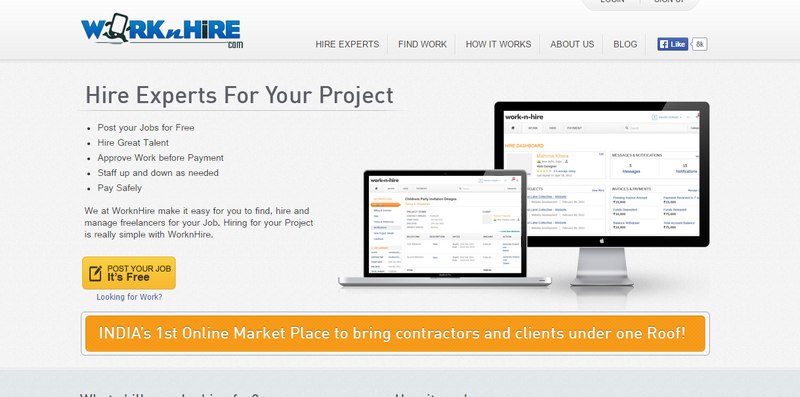 Work N Hire is another freelance site from India that uses a credit system to apply for jobs. You get 20 free suggestions every month. Adding 5 more credits will cost you 50 INR.
Disclaimer: I am not affiliated with any of these freelance sites and have not tested their services. So, proceed with caution. Some of these sites are brand new and can disappear at any time without warning. Read each site's terms and conditions and privacy policy. Choose wisely.