Starting freelance is like starting a business.
The first thing you need to do is develop your skills and build your portfolio. Then you have to find out what type of services you'll be offering.
But finding the "right" market to sell your services is the key to getting more work and attracting clients.
Finding the 'right market', or in this case, the right freelancing website, to sell your services on from day one is important for a successful freelancing career.
I often advise against using freelance marketplaces. However, I believe it's the perfect way for a beginner to start freelancing.
Using freelance sites to sell services and find work has both advantages and disadvantages. But as long as you find the best freelance site that fits what you want to work on, it will make your life so much easier. It's also how I started my freelance career.
In this post, I will help you find the right platform to offer your services if you are a beginner freelancer. Let's get started.
Freelance Marketplaces vs Job Boards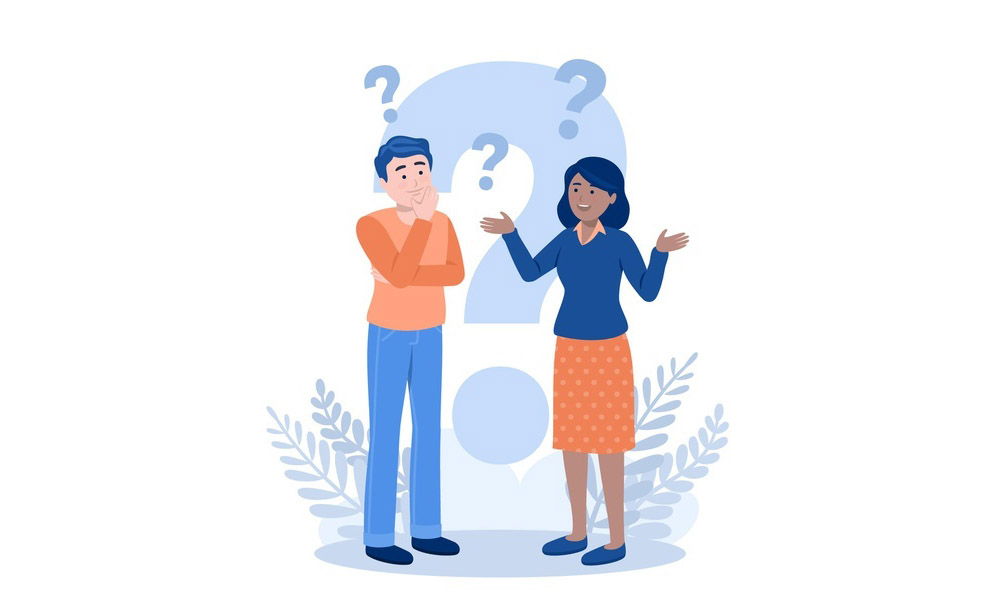 Before you continue, it's important to understand the difference between freelance marketplaces and freelance job boards.
Freelance marketplaces are platforms that connect clients and freelancers. Examples of popular freelance marketplaces include sites like UpWork, Freelancer.com, and PeoplePerHour.
On these sites, you can create a profile and apply for jobs that are posted by clients. All of your negotiations with clients and payment processes are handled through the platform. You are not allowed to contact clients outside of the platforms.
In exchange for this service, the freelance platform charges a platform fee. For example, UpWork charges a platform fee of 20%. So when you complete a job and receive your payment from the client, UpWork takes a 20% cut.
On freelance job boards, however, you are free to contact clients via email and receive payments directly into your PayPal or bank account. Job boards are like the classifieds section of the newspaper. And these sites don't charge freelancers a platform fee.
Ideally, freelance job boards are the best way to find work. But as a beginner, you won't have much luck finding work on these sites. This is because the clients who post jobs on job boards are only looking for experienced freelancers.
Therefore, the use of a freelance platform is the most suitable approach for a beginner's start.
Why You Should Use A Freelance Platform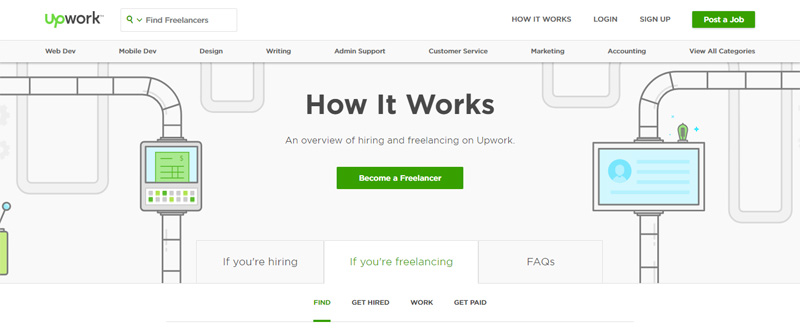 If you ask any established freelancer, they're all going to give you the same answer. Almost all of the established freelancers do not use freelance websites. And they will tell you to avoid them as well.
It's true, freelance platforms like UpWork, Freelancer.com, and PeoplePerHour can be toxic, and it's never a good idea to rely on them.
It's easier for a freelancer with a steady stream of clients to tell you to avoid freelance sites because they already have plenty of clients and don't need to look on freelance sites.
But this is not the case for a freelancer who's just starting out. New freelancers have to fight to find work and clients. In such a situation, a freelance site can be a great place to not only find work, but also gain freelance experience.
On freelance sites, for example, you'll learn how to write great proposals to convince clients that you're the best at what you do. And you'll work harder to deliver high-quality results so you can get better reviews from your clients. It will be the start of a successful career path.
Should You Sign Up For Multiple Sites?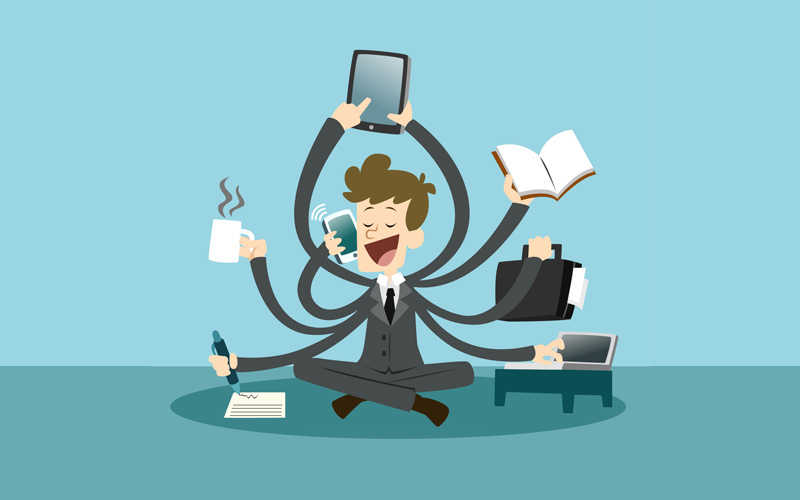 One of the biggest mistakes that most beginning freelancers make is to join every freelance site that they can find and create profiles all over the place in order to increase their chances of getting a job.
It makes sense, right? The more platforms you use, the more jobs you will be able to apply for, right? Wrong! You are setting yourself up for failure with this mindset.
Think about it. Freelance sites like UpWork use intelligent algorithms to rank the freelancers on their site. Highly ranked freelancers are the ones who respond to their clients immediately. They also have better client reviews because they deliver high-quality results.
You need to build your reputation on the platform and create a complete freelancer profile with great client reviews to increase your chances of landing work. Can you do this on 10 different freelancing sites? No, you can't.
What you should do is pick 1 or 2 of the best platforms and decide to build your profile on that one. This will help you focus. Rather than copy-pasting the same message to different sites, write great job proposals. And choose better jobs that help you grow and develop.
In fact, you could get your account banned forever if you recklessly try to apply to every job you can find or even try to use bots to automatically submit applications.
The Pros & Cons Of Using Freelance Sites
Unfortunately, freelance sites are businesses that have been built by companies and corporations. They provide a valuable service by connecting clients with freelancers. But their main goal is to make more money. Which isn't always good for freelancers or clients.
Benefits Of Using Freelance Sites
You'll be able to find work more easily
You'll have a platform to build your reputation
You'll learn how to do great work and deliver projects on time
You'll learn to communicate well with clients
You'll get paid easily (most of the time)
Downsides To Using Freelance Sites
You'll pay expensive fees for the platform
You'll have to compete with other freelancers
Some clients will scam you or make you do more work
You'll run the risk of getting your account banned
How To Find The Best Freelance Site For You
So, how do you find the best site for freelance work while avoiding highly competitive sites and scams? Well, there are several ways to tell the difference between good and bad sites. Here's how.
Check The Pricing Model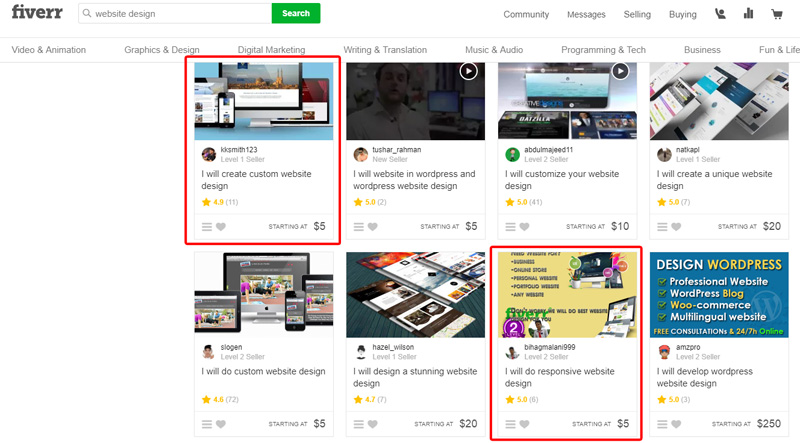 If a freelance site uses a fixed pricing model, it's probably a place you want to avoid. For example, sites like Fiverr force you to put a price tag on the services you are offering. The site has already decided the price for you. You want a logo designed? It's $5! Want a website built? It's $5! This is not only unfair. It demeans your skills. Don't use such sites.
How Many Freelancers Are There?

The more popular a platform is, the more difficult it will be for you to find work. Finding a freelance site with little competition is the best way to avoid getting into bidding wars with other freelancers. Find a relatively new site with a low number of registered freelancers.
How Much Does It Cost?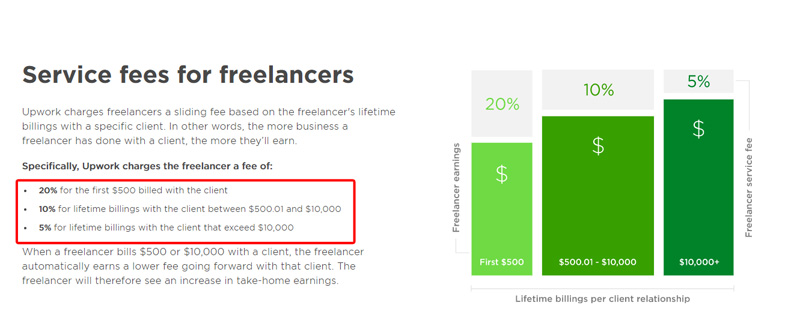 Keep in mind that freelance sites charge you a platform fee for allowing you to use the site to list your services. UpWork takes up to 20% of each of your jobs. For example, if you complete a $500 job, you'll only receive $400 after the platform takes its 20% cut. Check the platform's Terms of Service pages to learn more about platform fees.
Is It The Right Platform For You?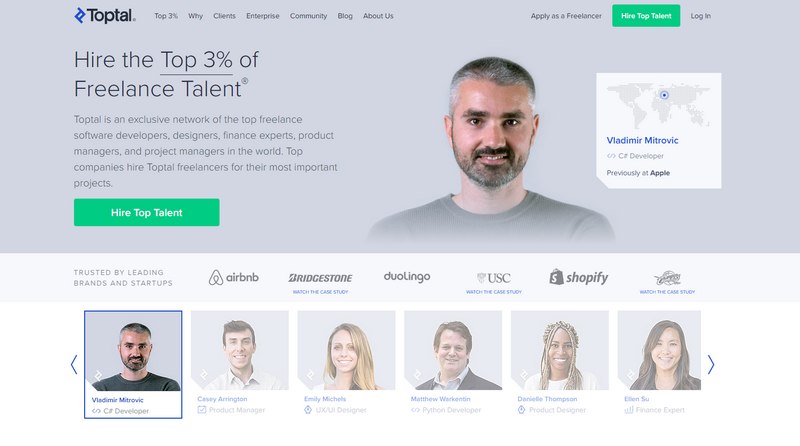 Do a quick search on the freelance site to see if they have enough jobs related to what you want to work on. Try finding a site that focuses on a specific industry. For example, Toptal is a site that's dedicated to freelance software developers. Try to find a similar site that is focused on a niche.
Which Freelance Site Is Best for Beginners?
When it comes to freelance sites, you can't point to one site as "the best" for finding work. It all depends on the type of skills you have and the services you offer. Some sites are best for writers, some are better for programmers, and some are great for designers.
Whichever platform you end up choosing, it's always best to avoid the most popular ones like UpWork, Fiverr, and Freelance.com. These are the most competitive sites, full of freelancers who engage in bidding wars to get work done for the lowest price.
Instead, try to find a site that's relatively new and has little competition. You'll find fewer freelancers and clients on these sites, but you'll have a better chance of getting work.
Here are some of the sites that are ideal for beginning freelancers.
Tips For Getting Your Profile Approved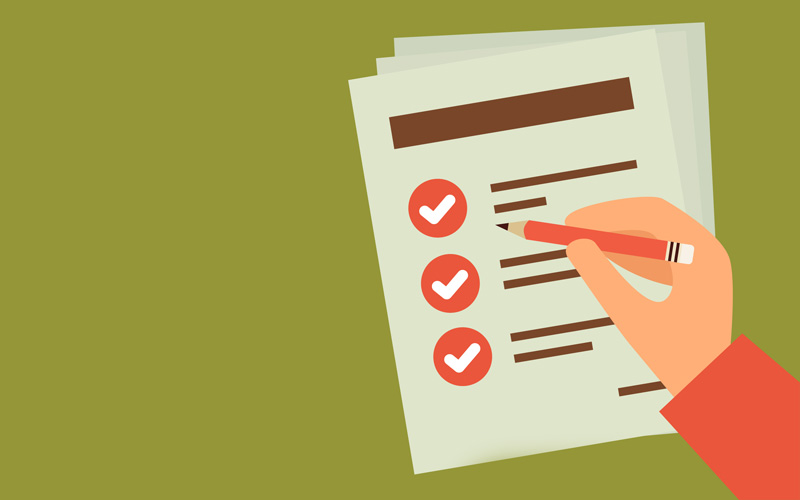 As long as you avoid the most popular sites and the platforms with the most users, you shouldn't have any trouble signing up.
Huge sites such as UpWork are getting way too many sign-ups on a daily basis. You won't have any problems if you avoid these sites altogether.
However, by following these tips, you can improve your chances of getting accepted and getting more clients.
Choose a smaller niche as your job category (for example, instead of using "graphic designer" as your category, choose a niche such as "infographic designer").
Create an attractive bio and profile.
Use a real photo of yourself as your profile picture.
Provide evidence of your work (fill out the portfolio section).
Take skills tests if you can (even though it's not necessary, it will improve your chances of approval)
Don't Depend On Platforms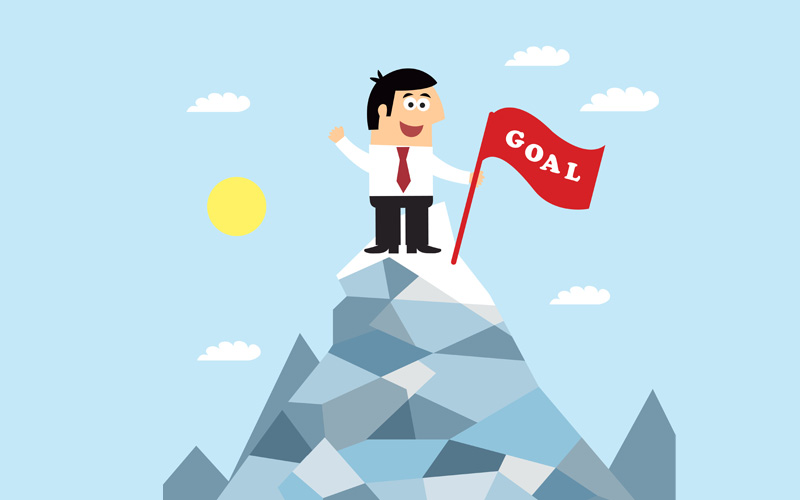 Freelance sites are great for getting your feet wet as a freelancer and learning more about how things work when you're working online. However, you shouldn't always rely on these platforms to find work.
These platforms are constantly changing their rules and pricing schemes. And you'll never know if or when your account will be banned for some ridiculous reason. Not to mention the fact that there will always be another freelancer who is in competition with you.
So, once you've learned the basics and are comfortable with the way the freelance world works, slowly find alternative methods of finding work and eventually leave freelance platforms altogether.
Then you will never have to pay to use a platform or get involved in bidding wars. You will have access to job boards for work, and you will have access to high-quality clients who have high regard for your skills and hard work.
I left freelancing sites a long time ago and it was the best decision I've ever made. However, I'm still grateful for those sites that allowed me to establish myself as a freelancer in the first place.