Freelancing is a competitive business. Some find it hard to believe that working from home on a computer takes so much effort, but only freelancers know the real struggle behind the screens.
Millions of freelancers in various fields compete for work through sites like Freelancer.com and UpWork. The competition is fierce, and offering lower prices than the others is no longer an option to win clients. So you need to be on the lookout for new opportunities.
When Envato Studio announced the launch of the new content writing category on the platform in early March 2015, I was excited to participate and offer my services. I was one of the first freelancers to join this new category, offering my services from day one of the launch. Jobs started pouring in from day one and it's still one of my main sources of income today.
Thanks to the very low competition, I was able to jump to the top of the category on Envato Studio in just a few days and was even featured as a recommended service in the Content Writing category.
So always be on the lookout for new freelance sites to join and offer your services. Be the first to join brand-new sites and get a leg up on your competition. Here are a few new and growing sites that can help you get started. Envato Studio was my breakthrough, yours could be on this list.
Truelancer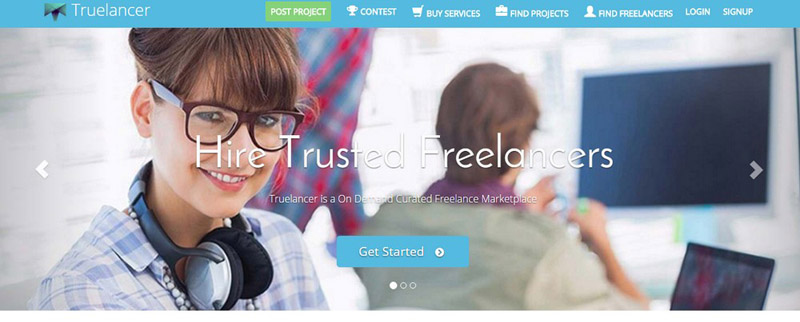 Truelancer is one of the brand new freelance sites that's on the verge of becoming the next big platform for outsourcing work. Truelancer gives you the opportunity to both sell your services as gigs, like on Fiverr, and apply for projects posted by clients.
You can join the site for free and start offering your services. Truelancer charges a 10% service fee, which can be reduced to 3% if you're willing to subscribe to a paid membership plan. Your payment can be made via PayPal, Payoneer or bank transfer.
Many freelancers are still unaware of this new platform. This is your chance to shine on the web and start your freelance career.
Toptal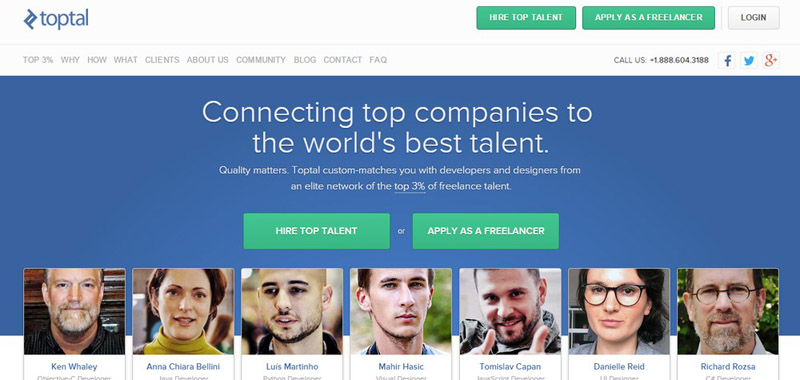 Toptal is not really a new freelance site. It's been around for about five years. But the site is quite restrictive when it comes to accepting new freelancers. Similar to Envato Studio, Toptal only accepts experienced freelancers with a solid background. According to the site's description, Toptal has developed a rigorous screening process to identify the best and only accepts the top 3% of freelance talent.
If you're able to get your account approved by Toptal, you're guaranteed to land some quality, high-paying work from reputable companies around the world, such as Airbnb, Zendesk, and Artsy. If you're a freelance designer or developer, Toptal is the ideal place to grow.
Demand Media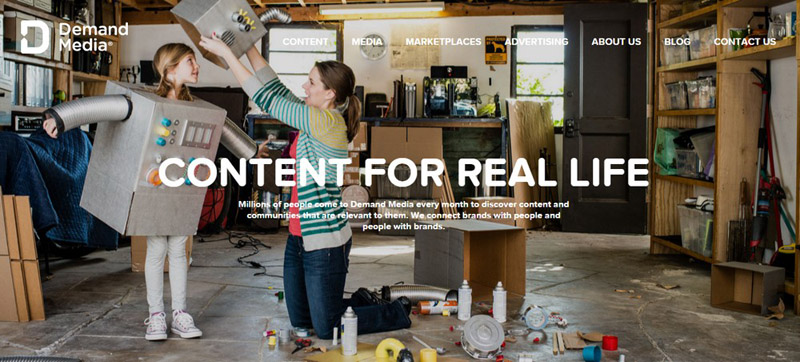 Demand Media is a network that creates content for popular brands like USA Today, Radioshack and more. The site has an exclusive platform called StudioD for creative freelancers to join and complete projects offered by their clients.
The great thing about this site is that you don't have to go out and find clients on your own. The site already has a portfolio of brands working with you, and Demand Media will bring clients to you whenever they need your expertise.
Writing, video editing, photography, design are some of the categories you can work with on this site. However, you will need an established background in the freelance world to be accepted into this new network.
College Recruiter

According to one survey, "nearly nine out of 10 college graduates with a first or second class degree see freelancing as a lucrative career choice". College Recruiter is a freelance site exclusively for college students and recent graduates, especially in the US, to help them get started quickly in their freelance career without having to deal with a lot of competition.
Starting with a niche and exclusive site like College Recruiter will give you a head start on your freelance career. It even allows you to participate in internships and apply for entry-level jobs offered by colleges, universities, and top employers.
Freelancing is now considered as serious a profession as any in the world. It's not only a great way to earn more for your skills and get recognition, but it also gives you the proper value for your experience while giving you the financial freedom and independence to work for yourself at your own pace.
Don't take my word for it, if someone makes you doubt the future of freelancing or starting a freelance career, just show them the results of these studies and surveys.
"The median income for all respondents is $10,001–$20,000. A little over 19 percent of respondents made more than $50,000 last year, including about five percent who earned six figures,"

Study by Contently. "Over 34% of U.S. Workers are Freelancing," – UpWork "The 53 million Americans who are freelancing already contribute more than $700 billion to our national economy and help U.S. businesses compete and find the skills that they need," Fabio Rosati, CEO of Elance-oDesk.
It's never too late to upgrade your career path.